Autumn is a fabulous season.  The change in the season brings cooler, shorter days and long dark evenings.  All of which call for candles and autumnal colours of oranges and rusts.
Dried flowers have a real place in the home at this time of year when our British seasonal flowers are limited, they add some colour and texture which is very much in keeping with autumn in the UK.
Here at the Flower Shed Sussex we enjoy dressing the workshop, it is an integral part of our shift in the seasons.
For us Autumn means dried flower wreaths, and this year has been no exception.  We have played around with pampas grass, which makes a quick and simple wreath.  This pampas grass was sourced locally and whilst fresh, it will age perfectly over the coming months.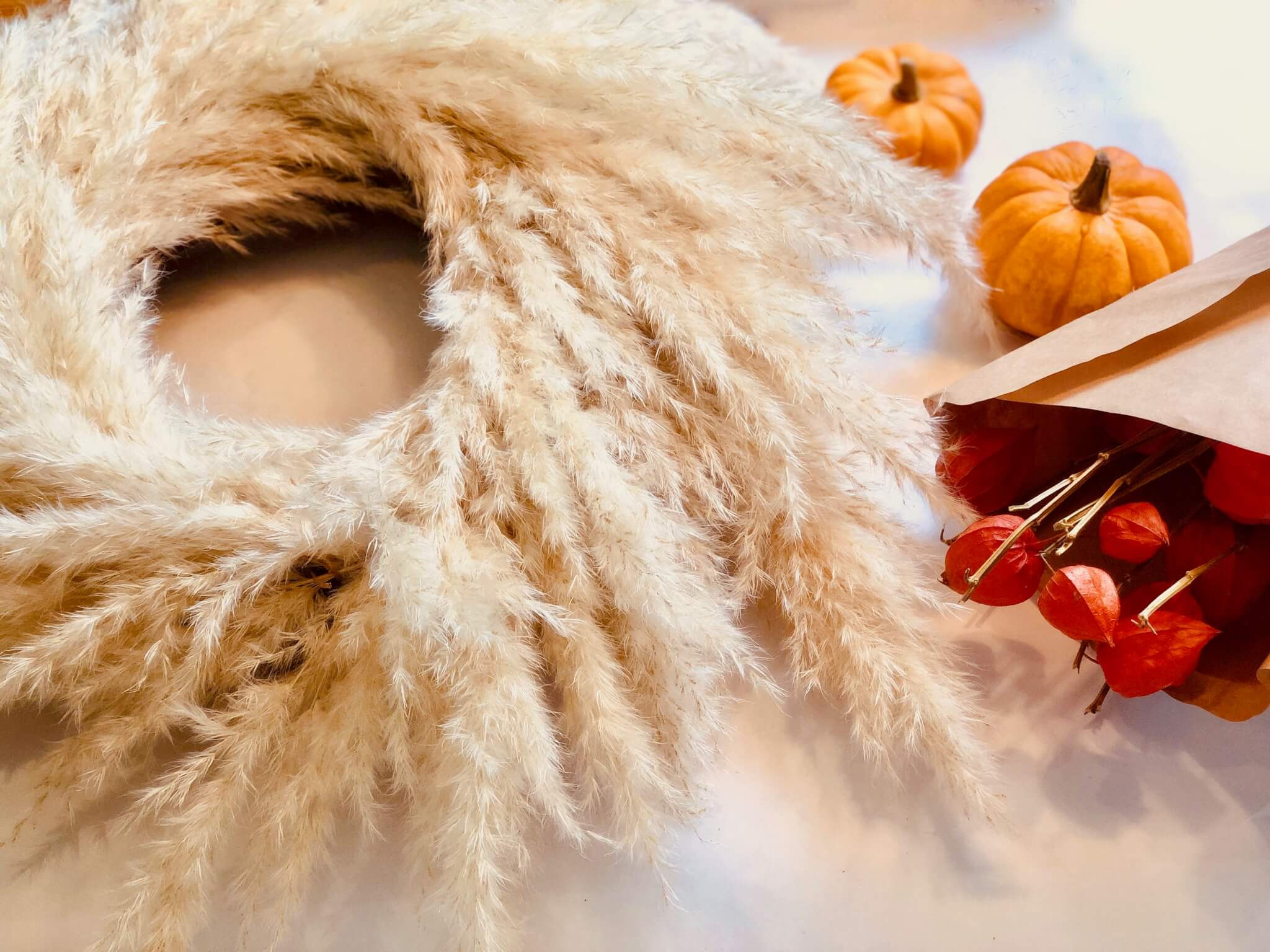 More simple autumnal displays we have played around with include using small glass cloches with our favourite flower, alongside small pumpkins.  Looks great on a mantlepiece.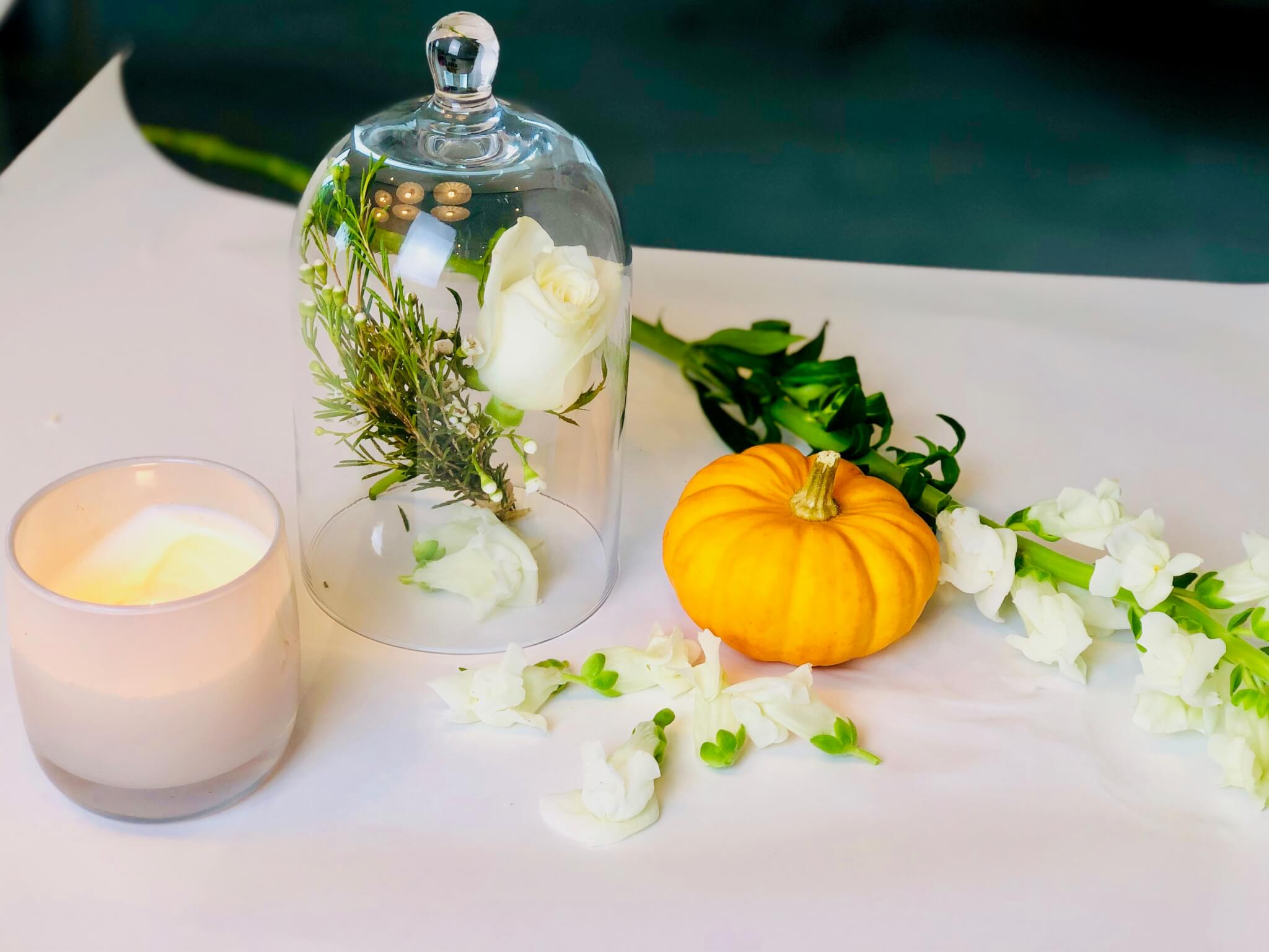 And of course we had to do something a little more colourful to reflect all the shades of autumn – our autumnal wreath