Despite the cold and frosty mornings, here at the flower studio we take great joy in playing with foliage to make wreaths and garlands.  The smell alone of pinus is enough to ensure we all feel christmassy.
For us Christmas means beautiful amaryllis in reds and whites and amble of foliage including lots of pinus and eucalyptus.  We create metres of garlands for decking staircases and fireplaces.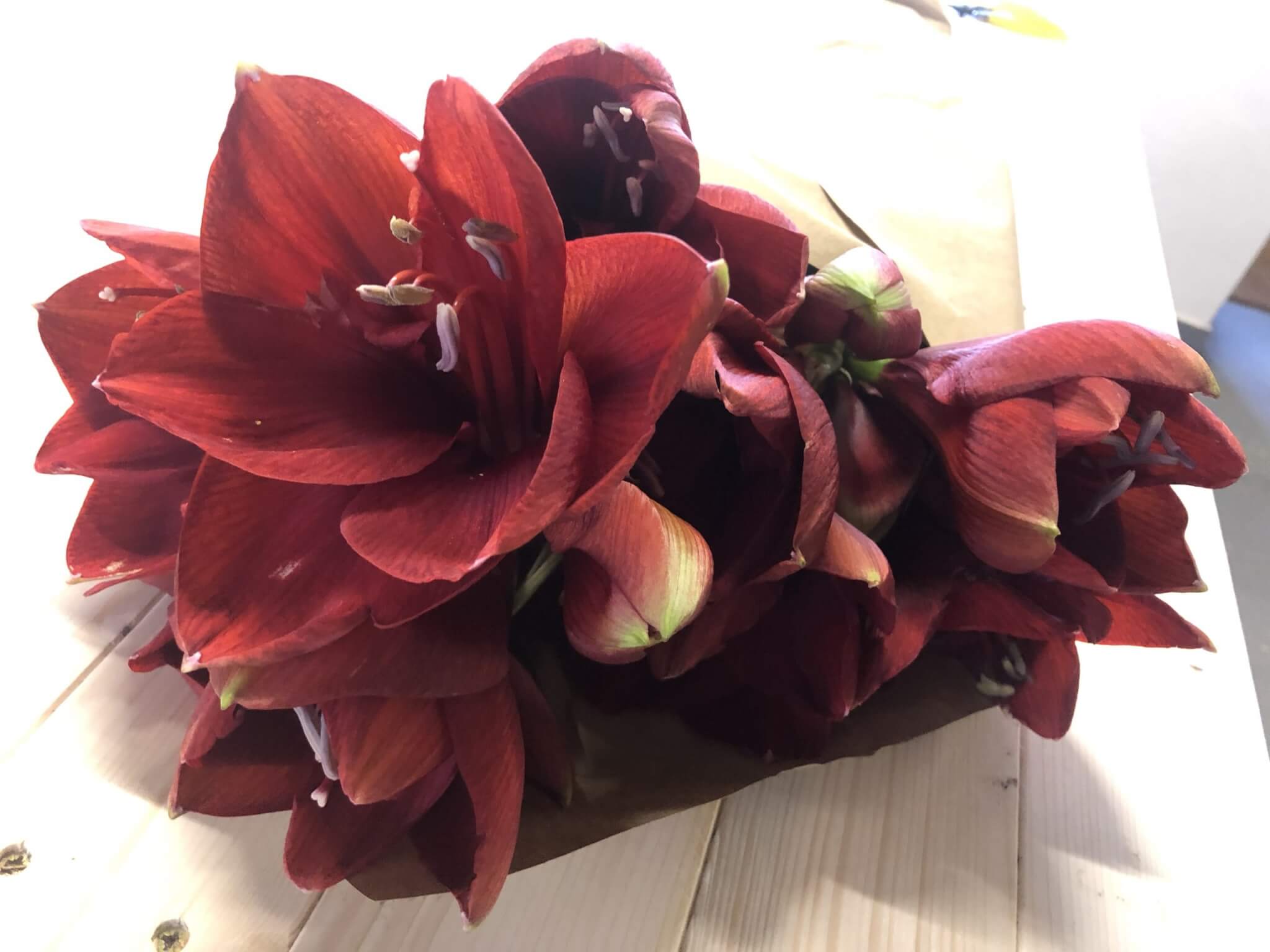 The studio has buckets of ilex, the beautiful red berries are included in our garlands and wreaths.  We also have lots of hypericum in the studio and have been including those into our Christmas posies.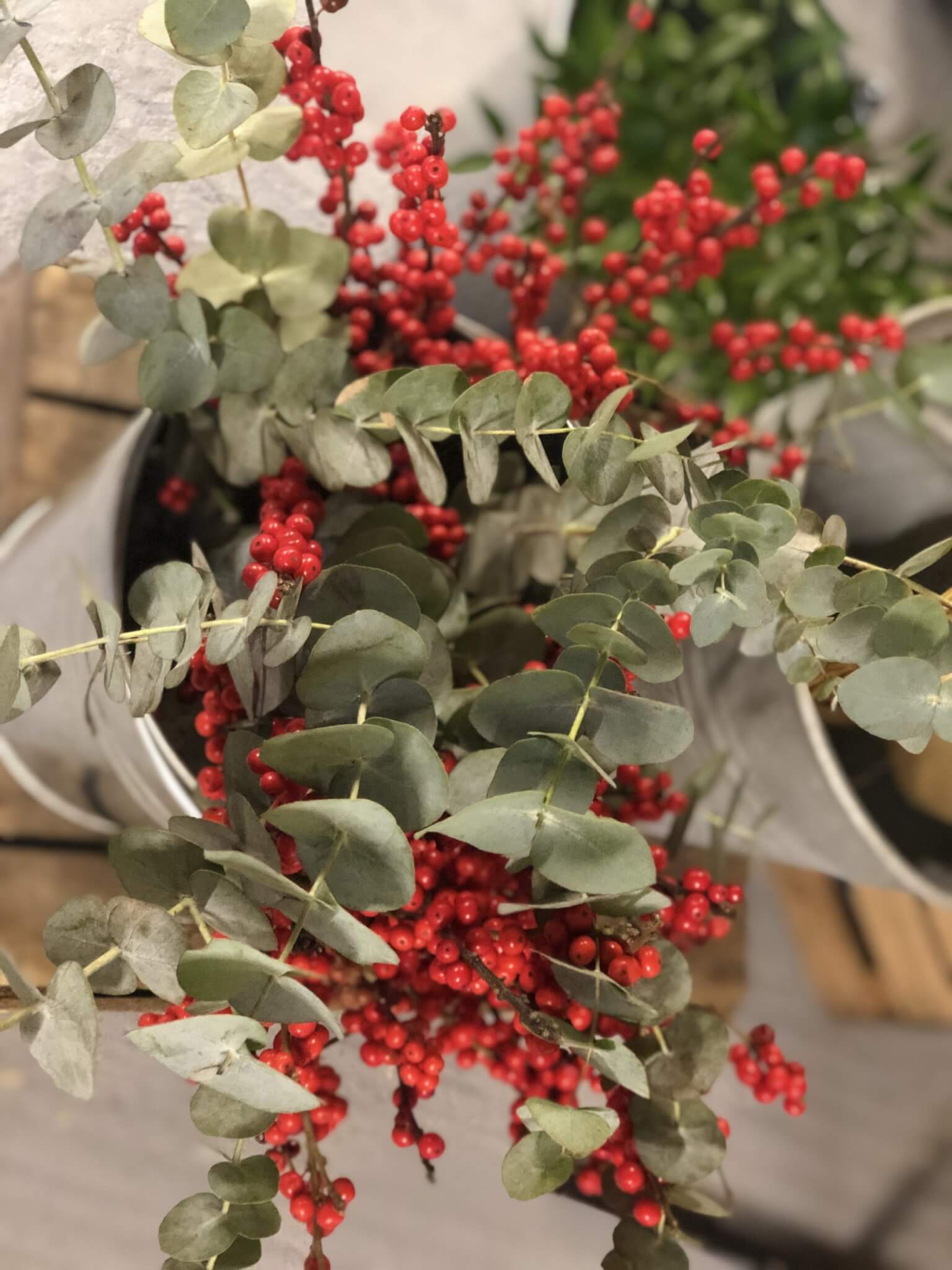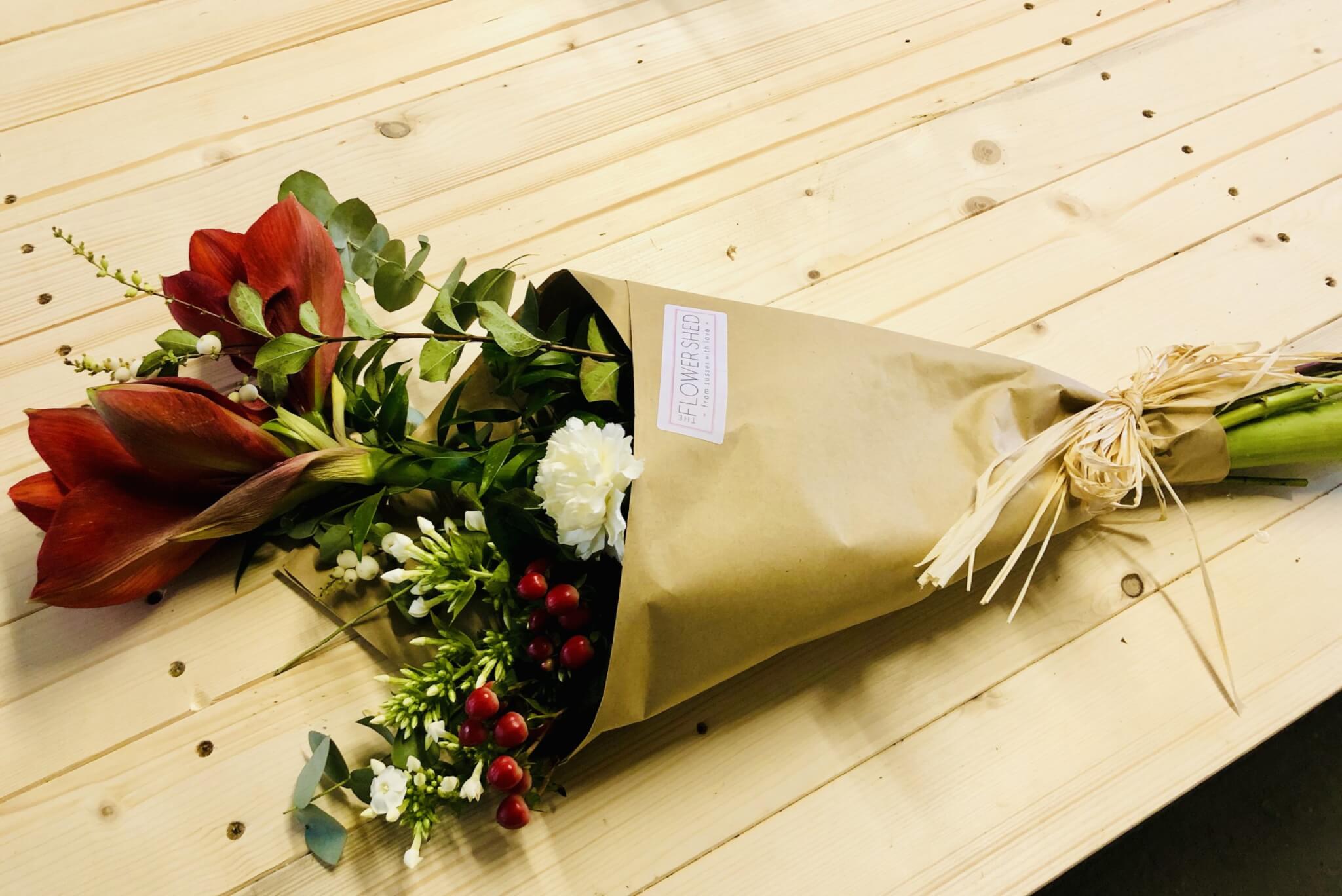 But of course the first thing we start creating in the month of December for Christmas is our wreaths and this year the most popular wreath has been our traditional orange and cinnamon pinus wreath.  We have made dozens of them this year in the larger size and added beautiful lavish green velvet bows.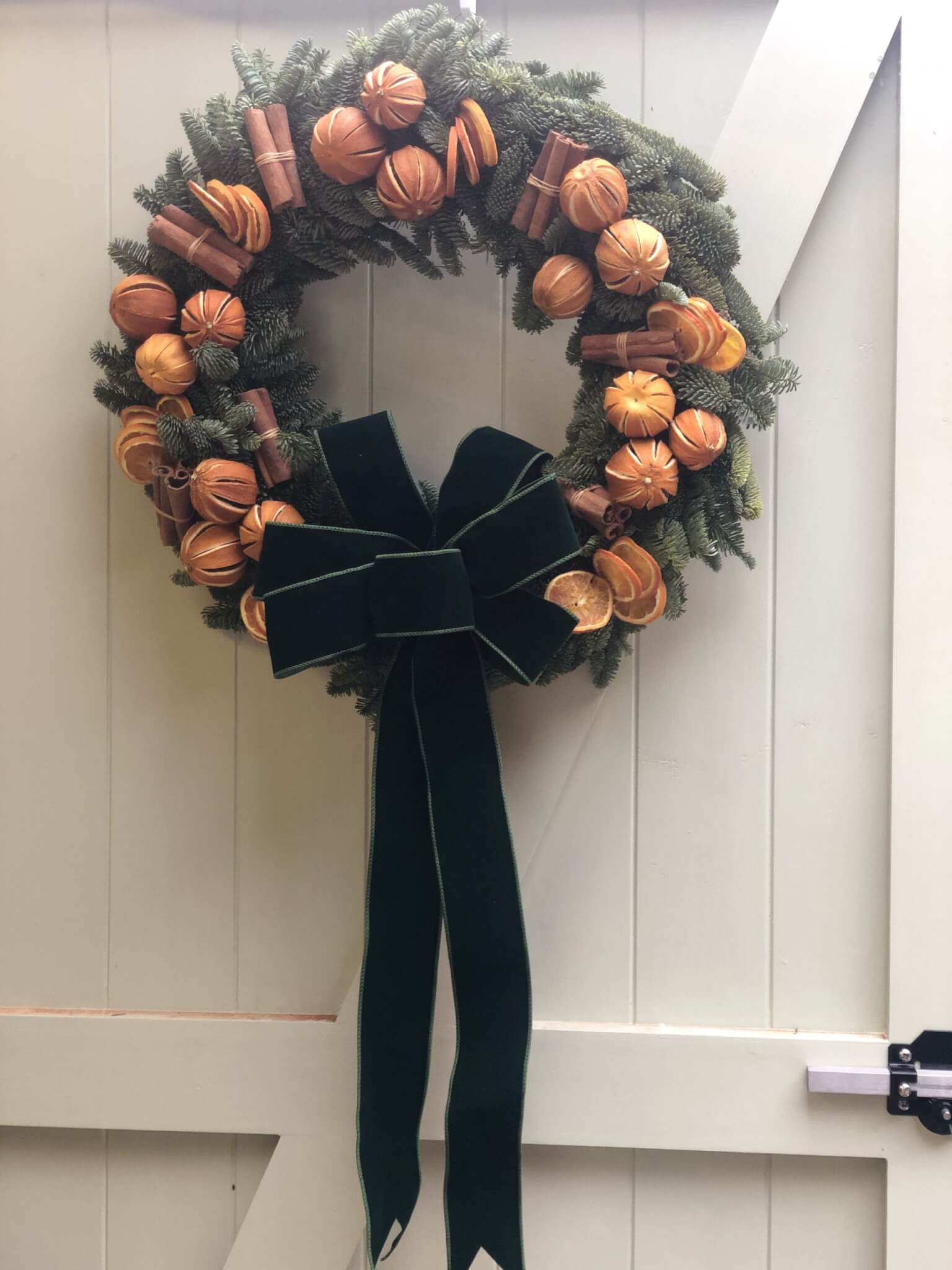 Also popular has been the small twig and moss wreaths which are great for using as table decorations with candles in the middle.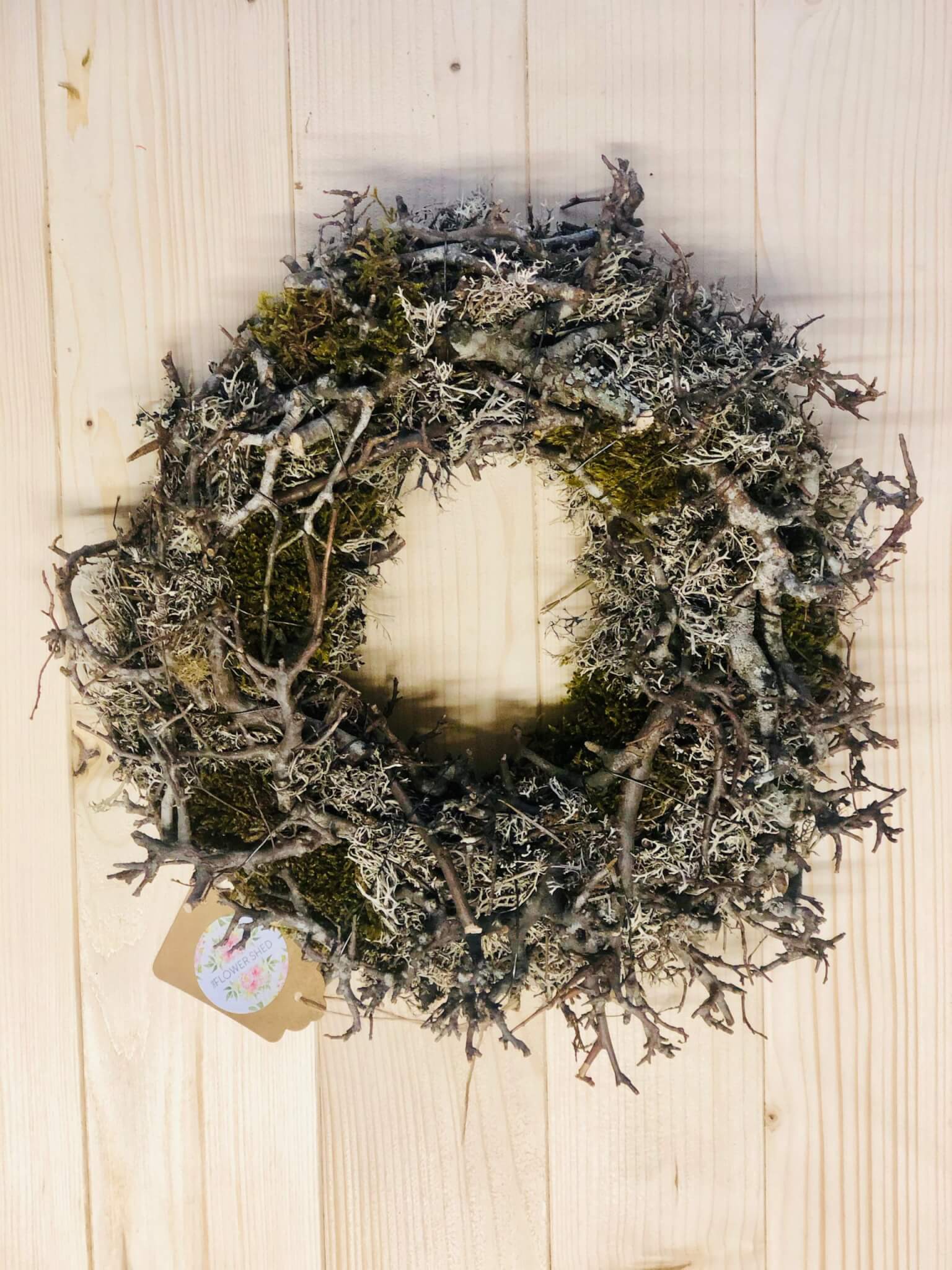 We hope all our customers have a fabulous Christmas and we look forward to seeing you all in the new year.
The Flower Shed Sussex is based in the Battle countryside, nestled on a working farm in the old Hen House which has been converted into our flower studio.