A great vase will elevate the look of your flowers.  The range of vases available on the high street, markets, department stores and online is enormous and the price can vary hugely.  However, it is not necessary to spend a fortune on a vase to find something elegant and suitable for your posy.
Below is a selection of vases which we use to style our posies.  What is common in most of them is the narrow neck.  This helps to prop the flowers up and allows you to fan them out, which will give the appearance of fullness.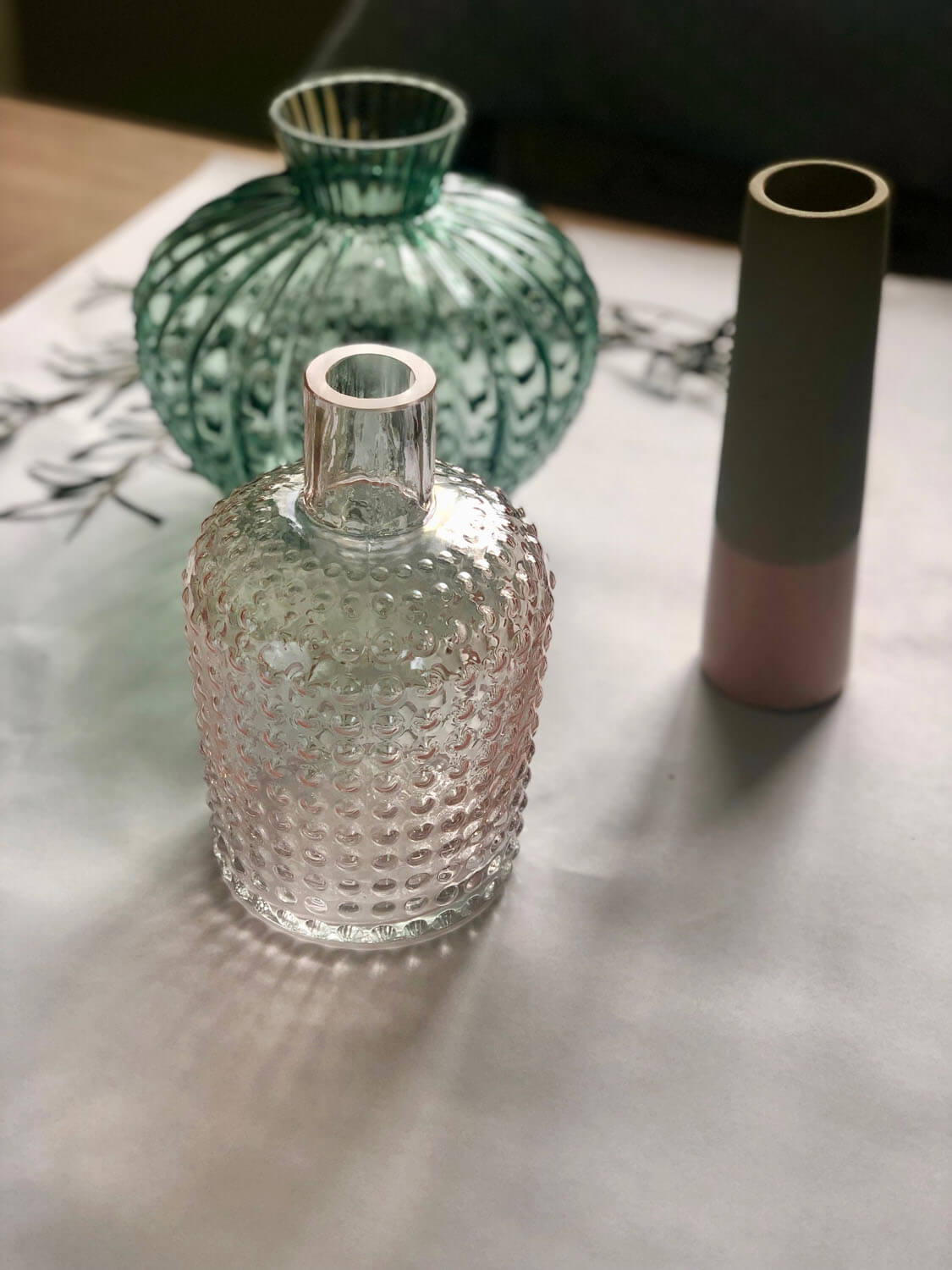 Similar vases can be found at Ikea, Next, John Lewis, charity shops, and markets.
If you don't have a vase with a narrow neck you can still use it to style your posy.  A good tip is to use some tape to create a grid across the opening of the vase, this will enable you to easily place your flowers and helps to keep them upright where the opening is too big.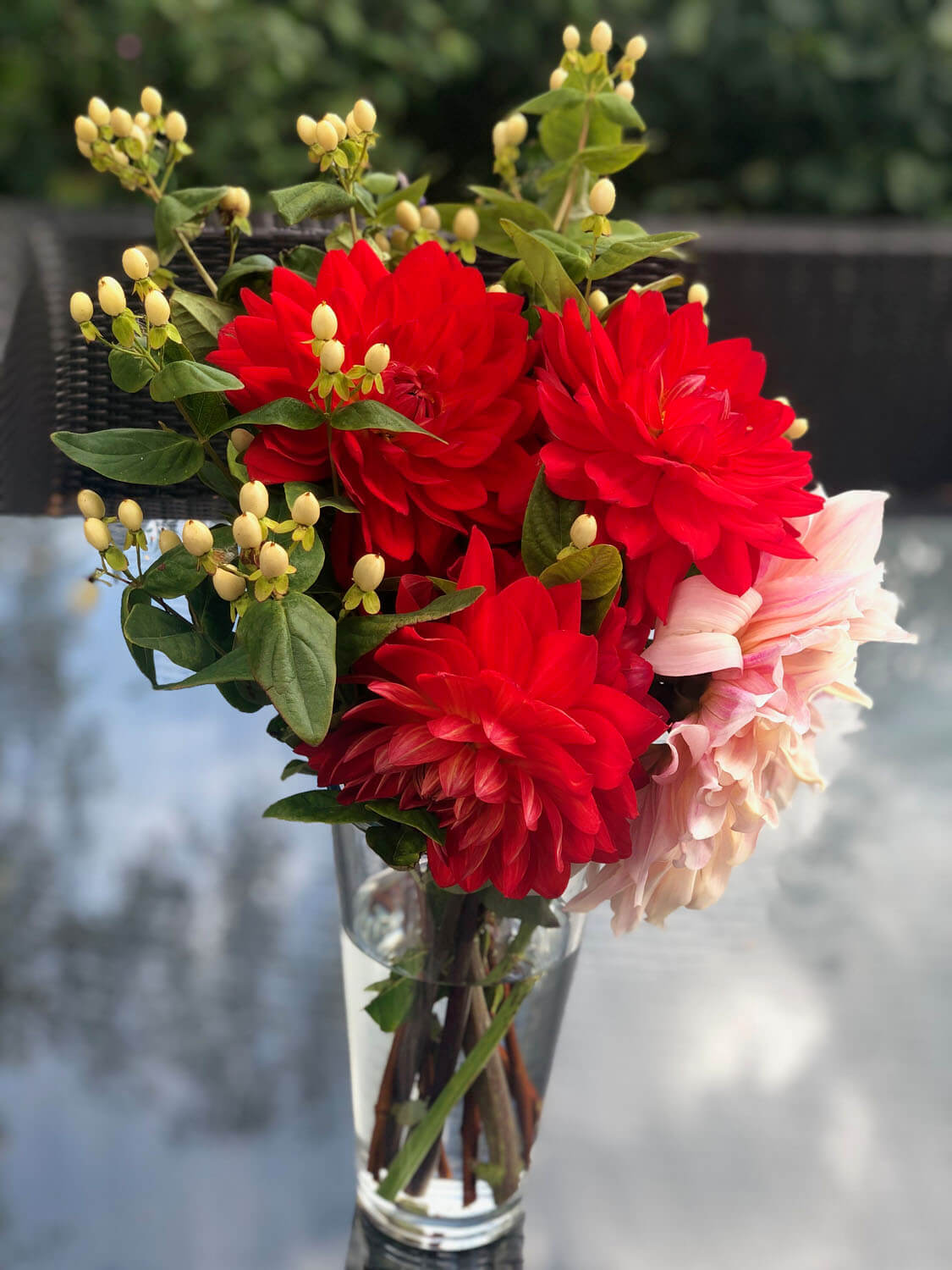 Once you have chosen your vase, and before you start styling, trim your flower stems.  Flower stems seal up, especially if they have been out of water, so, it is important to trim the stems to allow the flowers to drink up the water and hydrate themselves.  This will immediately perk up the flowers and of course make them last longer.
After you trim each stem pop them in some water whilst you continue to prep for arranging.
Now the fun starts.  Pick a side and start with arranging the tallest flowers first and work your way down to the smallest.  This is a useful way to style your posy if the display will be against a wall.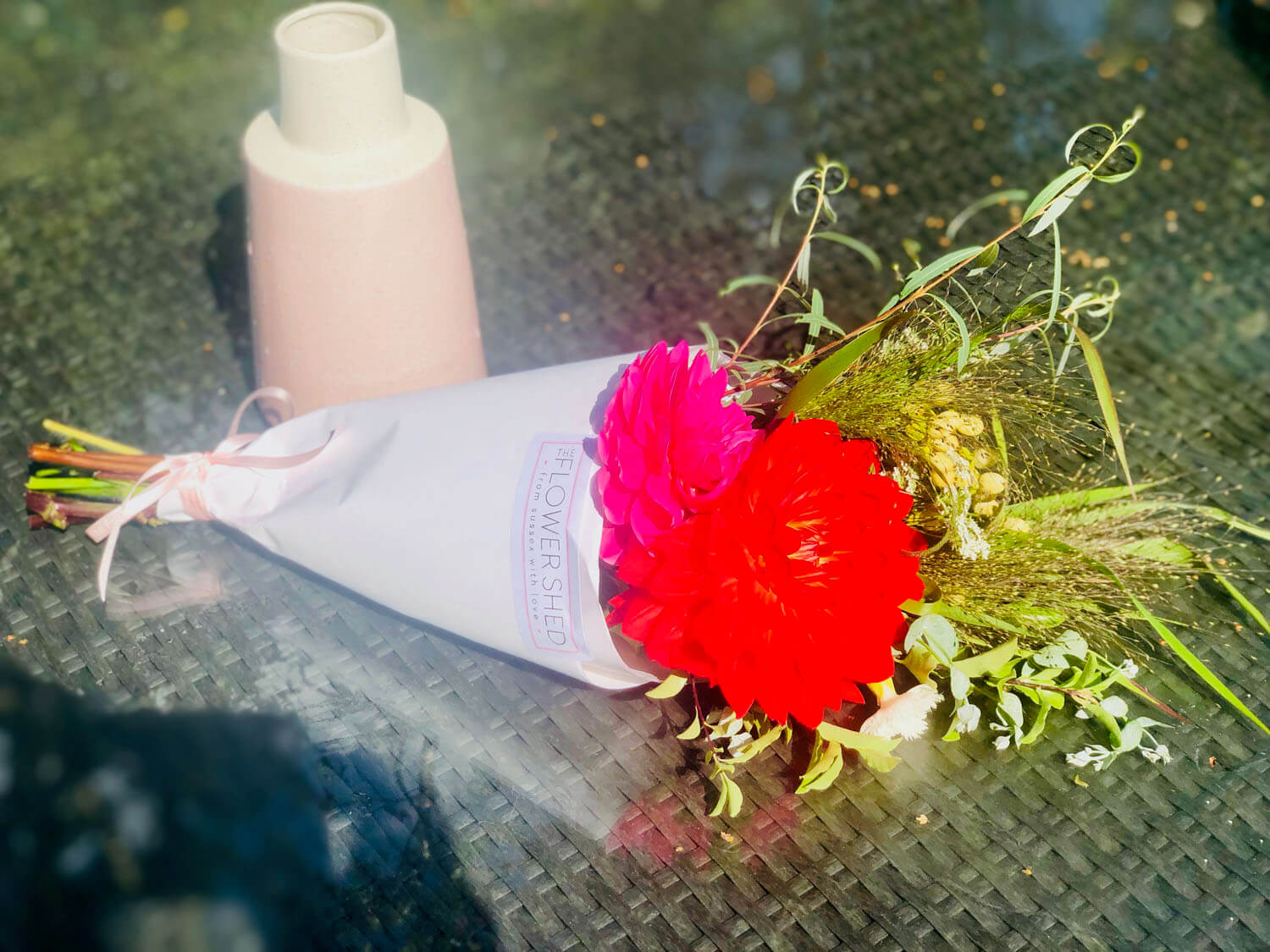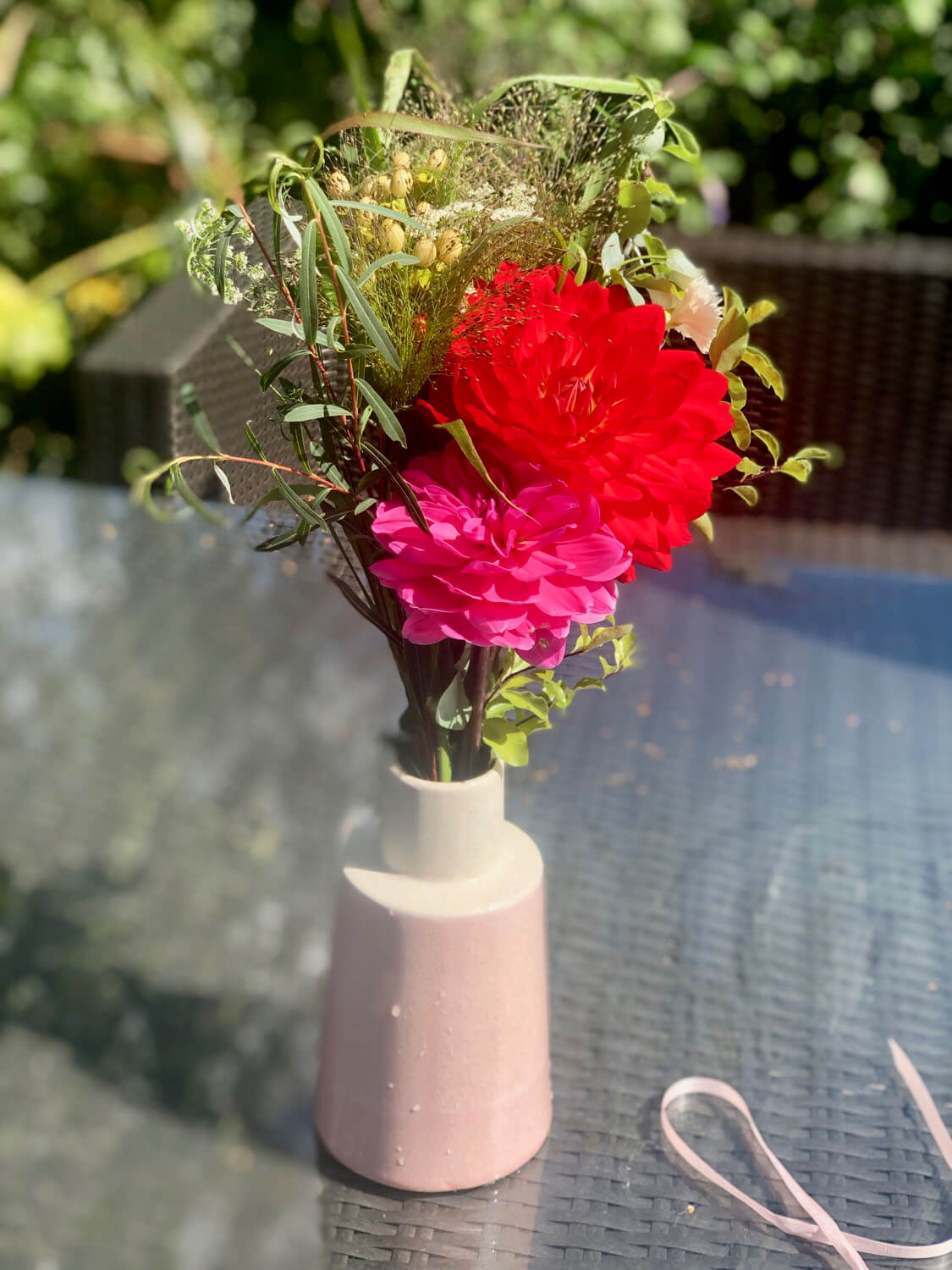 To maintain the life of your posy of flowers it is important to undertake some regular maintenance.  Remove dead stems, different flowers naturally have different vase lives.  As flowers start to wilt it is really important to remove them from the vase, this protects the remaining flowers from the bacteria generated by the wilting flowers.
To further extend the life of your flowers it is recommended that you re-cut the stems every few days.
As your arrangement gets smaller, rearrange them, using smaller vases.  Bud vases are useful to have and are perfect for displaying the last of the blooms.
We hope you enjoy your flowers, and we would love to see your arrangements.  To share your arrangements with us use the hashtag #theflowershedsussex