I don't think I have worked with a more relaxed couple as Alex and Alex.  Whilst flowers were absolutely a must for their wedding… neither of them were particular about which flowers.  The brief was simple, bright florals, no sunflowers (as the best friend was having those at their wedding) and if possible lets go local.
So this brief worked well with my ethos.  All the flowers were either grown by me or came from the lovely Orchard Farm Flowers which is a quick drive from the venue.
Alex asked for pinks, peach, yellow, orange, blue and white flowers, which pretty much covered all the flowers growing in July.  She then explained that the flowers were to go into teapots which they were decorating.
As the couple work in literary, all the teapots were decorated with book titles and were to be placed on stacks of books of the same name. This theme worked beautifully in the library of Battle Abbey
The day before the wedding, I picked achillea, dahlias, roses, ammi, caramel phlox, feverfew,  sweetpeas and scabiosa and collected from @orchardfarmflowers buckets of seasonal flowers, including hypericum, calendula, zinnia, larkspur, gladioli, mint and other delights.
The bouquets were naturally styled, garden gathered look, and the buttonholes contained roses, thistle in peach tones to compliment the brides bouquet.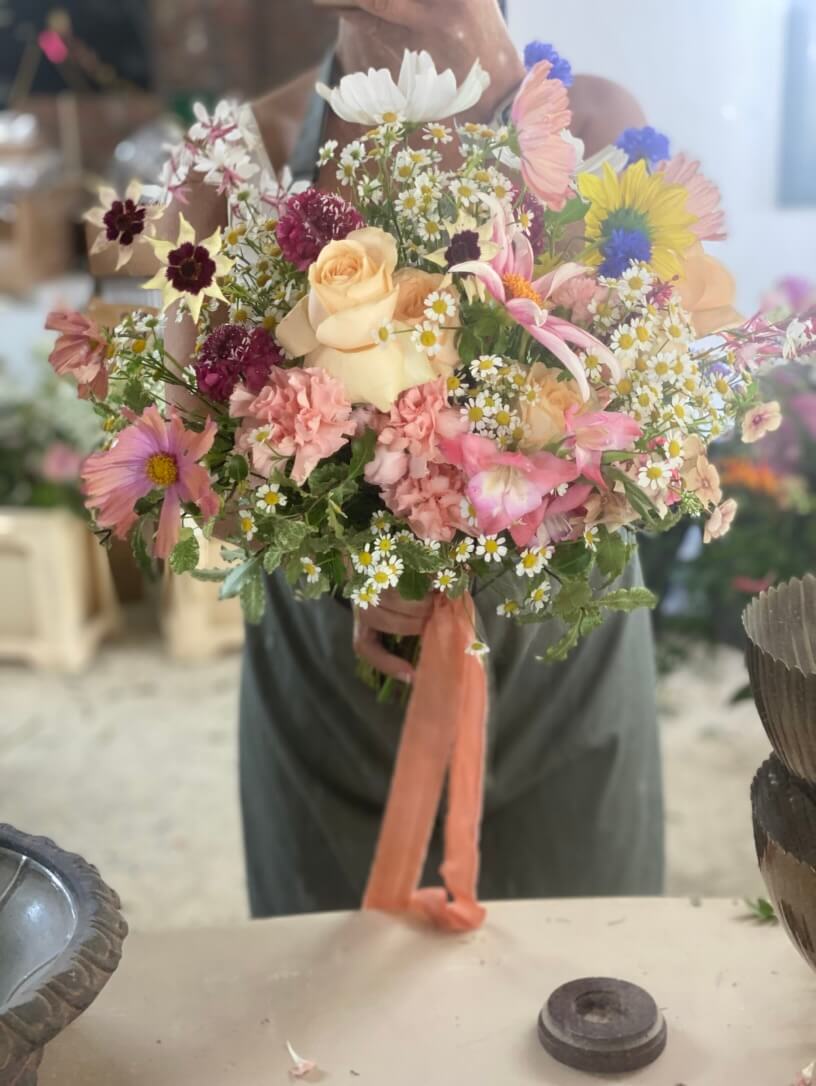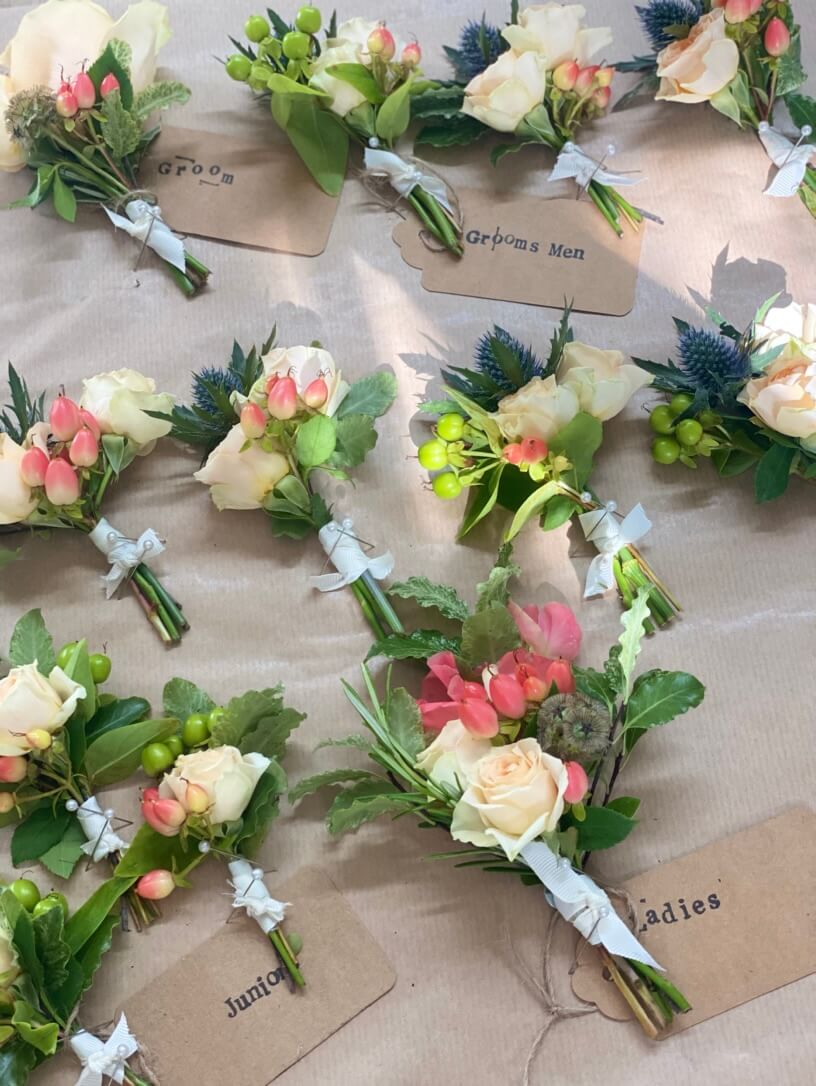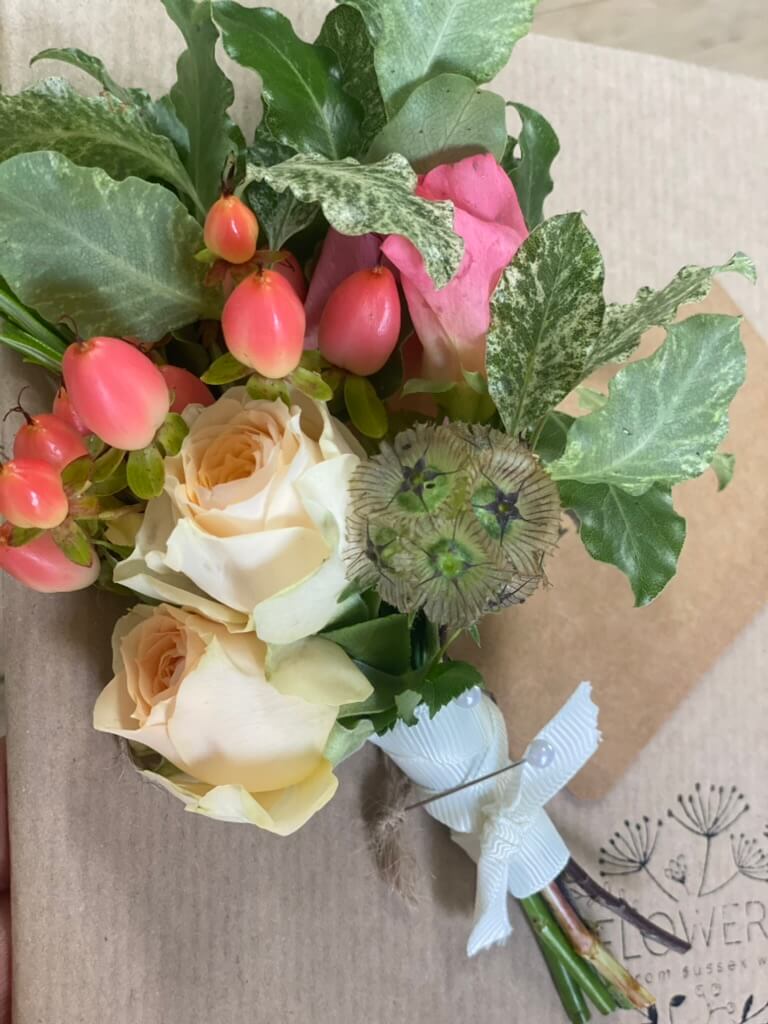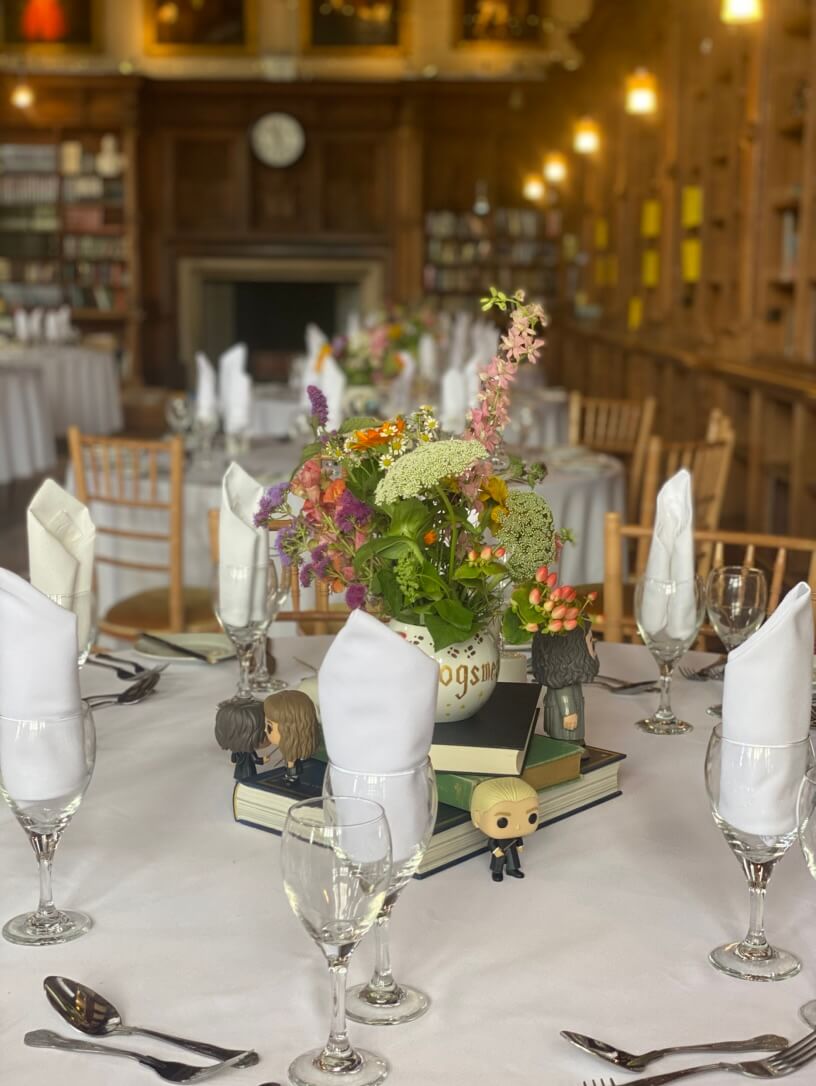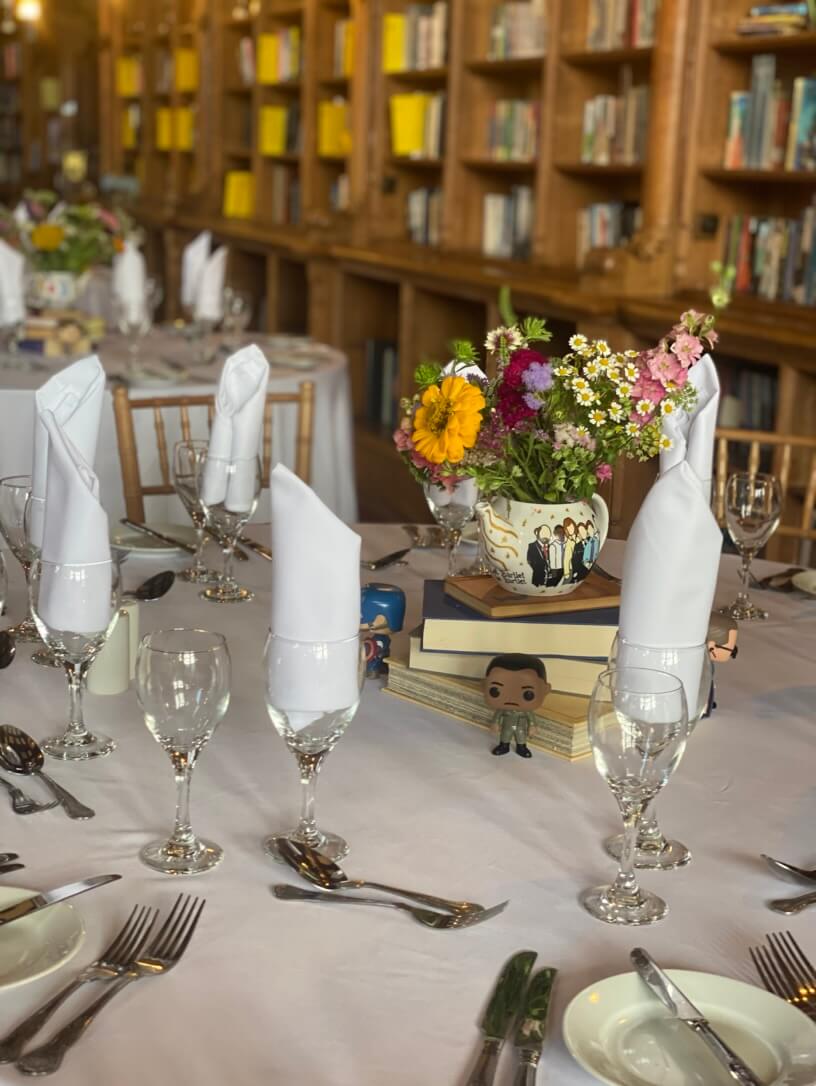 The beautiful couple;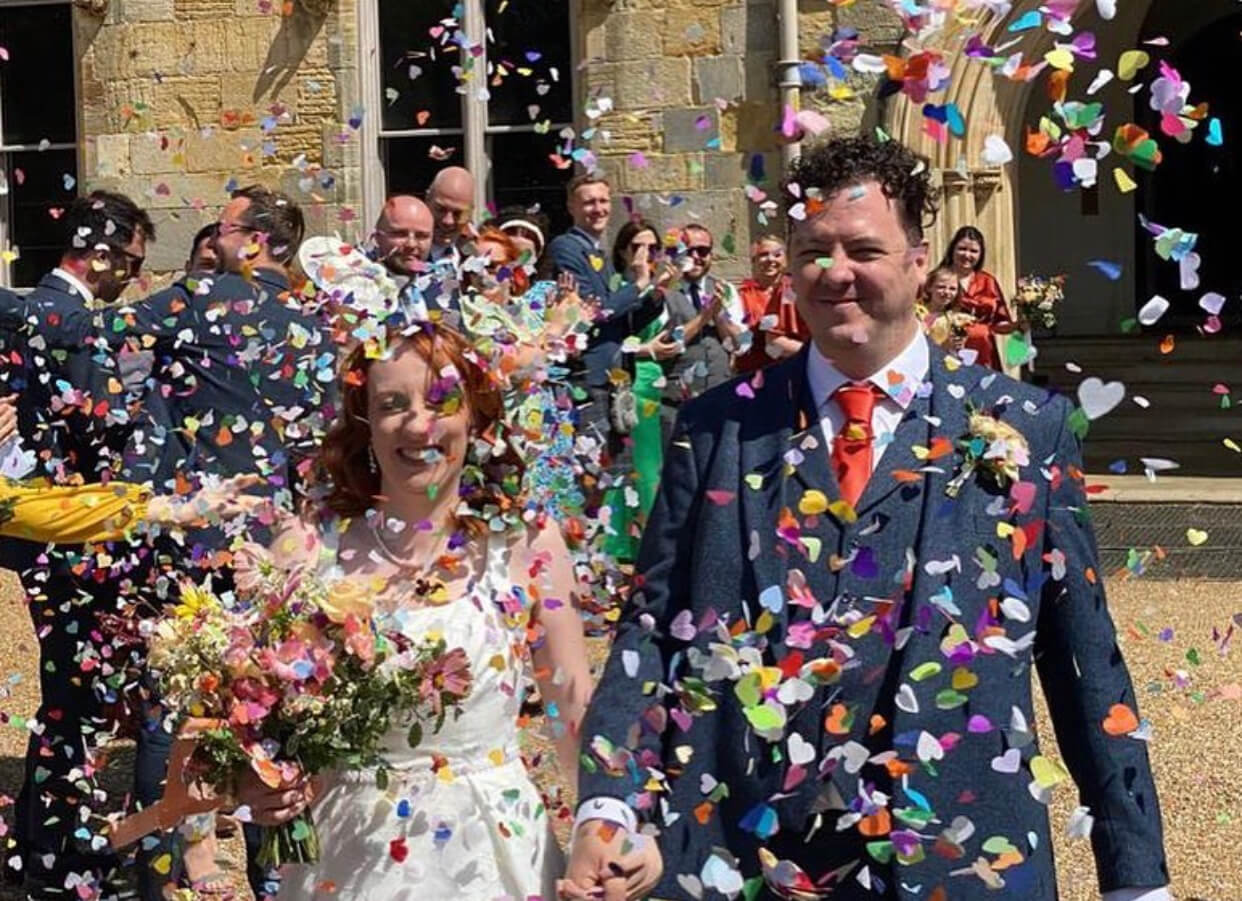 If you are looking for a similar theme for your wedding, contact us by email at info@theflowershedsussex.com. We are able to accommodate a variety of styles, but our signature style is natural looking florals, with displays which have a more relaxed and modern feel. Wherever possible we try to incorporate as many local florals as possible and we aim to reduce our use of single use plastics including floral foam. If foam is a necessity for the display then we incorporate bio foam or floral fibre both of which are more sustainable.