The Flower Shed Sussex is striving to be as sustainable as possible.   I don't know about you, but, before I came into floristry it never occurred to me that floristry could be such an environmentally unfriendly business.  Apart from the carbon footprint of getting flowers, there is also the mountains of paraphernalia which comes with the world of floristry.
Who knew?  Chicken wire, floral foam, cable ties, plastic test tubes, cellophane the list is actually endless.
So what are we doing differently at The Flower Shed Sussex?
Floral foam – yes, we do use this, particularly in our flower hat boxes and for floral tribute wreaths.  However, we use the biodegradable foam which oasis now provide.  It works perfectly adequately and the base is compostable and the foam degrades.
Cellophane – generally we don't aqua pack our flowers, however if it is a particularly hot day and our flowers may be left out then we have found a biodegradable polypropylene film.
Chicken wire – we will occasionally use chicken wire as a means to house flowers in pots, but we will re-use so thereby minimising our waste.
Flowers – I try to buy as many of my flowers from local flower farms – this obviously is by far the one thing that makes the greatest impact on us being a sustainable florist.  For me it makes sense, the flowers are grown locally, I can buy as many or as few as I like and I love the interaction with the growers on what is coming up.  The sense of working together and supporting each other during the busy and slow times is really uplifting.  Buying locally means that I tend to waste much less and my customers really do prefer my natural locally grown flowers than anything I source from the flower markets.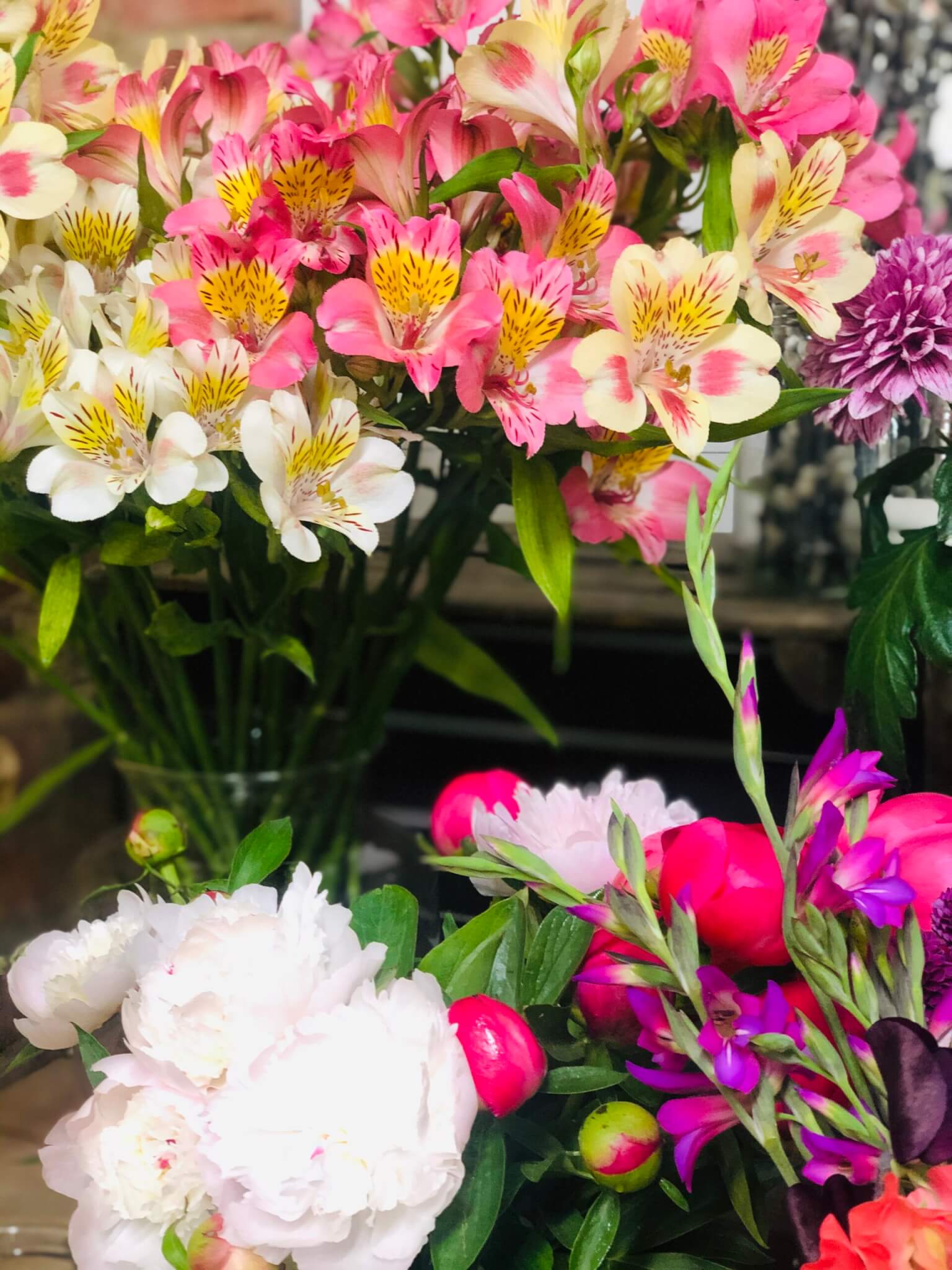 Paper – all of our flower wrapping is recyclable as are the boxes we use when we have to post any flowers.
Labels – even our labels are printed on recyclable paper.
We will continue to explore ways of being environmentally friendly and we will continue to grow some of our own flowers in order to limit the amount we have to source from Holland.
We would love to hear from you, and especially if it is important to you that your florist is trying to be more environmentally aware.  Send us your thoughts.
Love The Flower Shed Sussex xx
The Flower Shed Sussex is based in the Battle countryside, nestled on a working farm in the old Hen House which has been converted into our flower studio.  We are part of a thriving community of small businesses all operating out of disused farm buildings.